Put away all your electronics and head to the kitchen! Your family is begging for some of this layered Cookies and Cream Brownie Ice Cream Cake for dessert!
**I partnered with The J.M. Smucker Company to create today's delicious brownie cake!**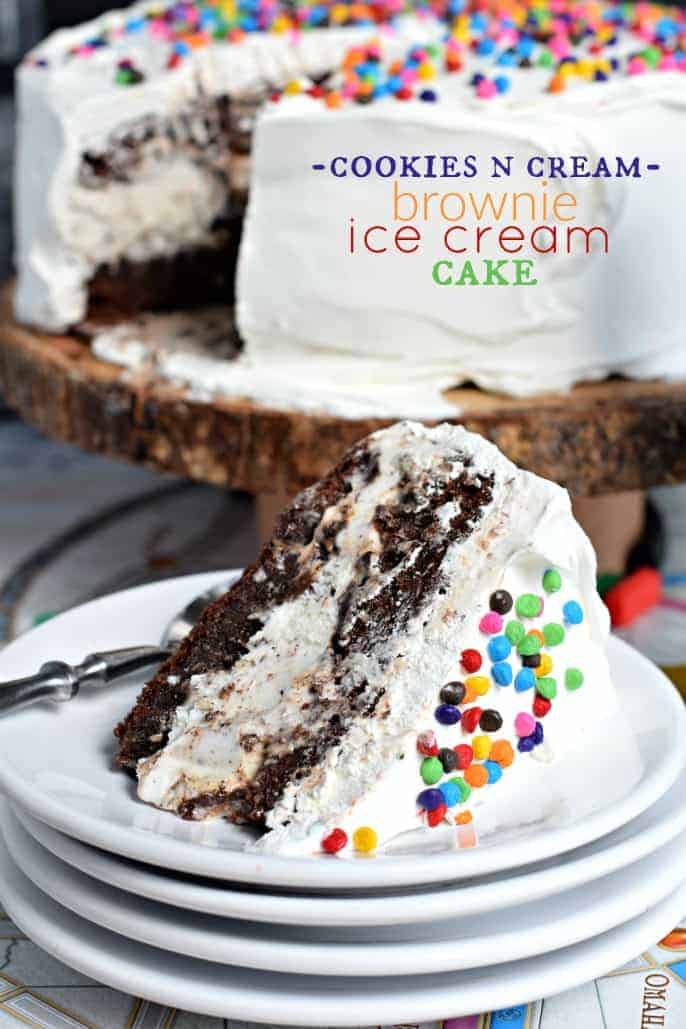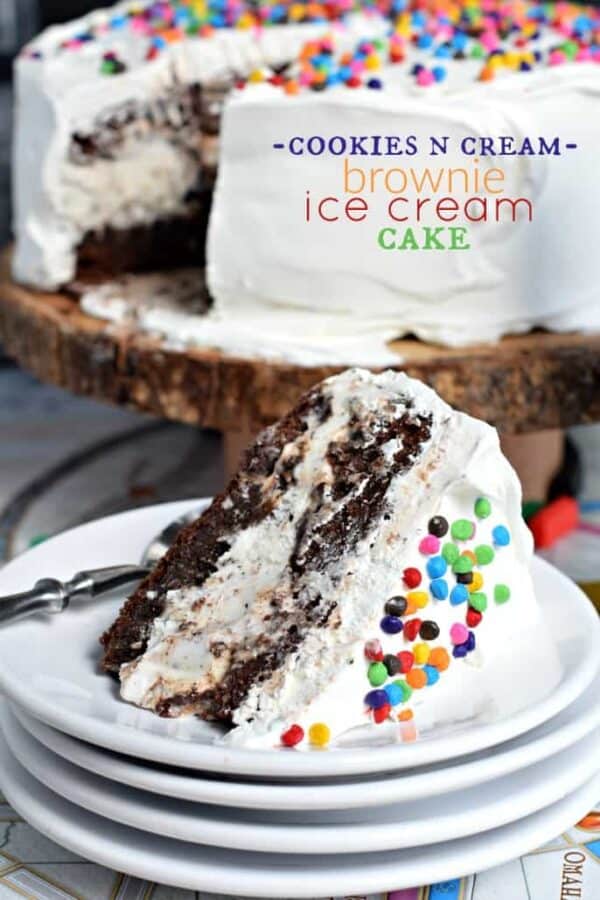 As a parent of three teen girls (and a son who is nearly 20), I sometimes feel overwhelmed with all the electronics around us. Between all the TV's, computers, laptops, ipads, ipods, and cellphones in our house, I feel we can open up our own electronic store!
While my kids are good about putting away their devices while at the dinner table, it's sometimes distracting when they are in their hands every other moment of the day.
And I can't just put the blame on them, as my husband and I can be totally guilty of constantly "checking" our phones!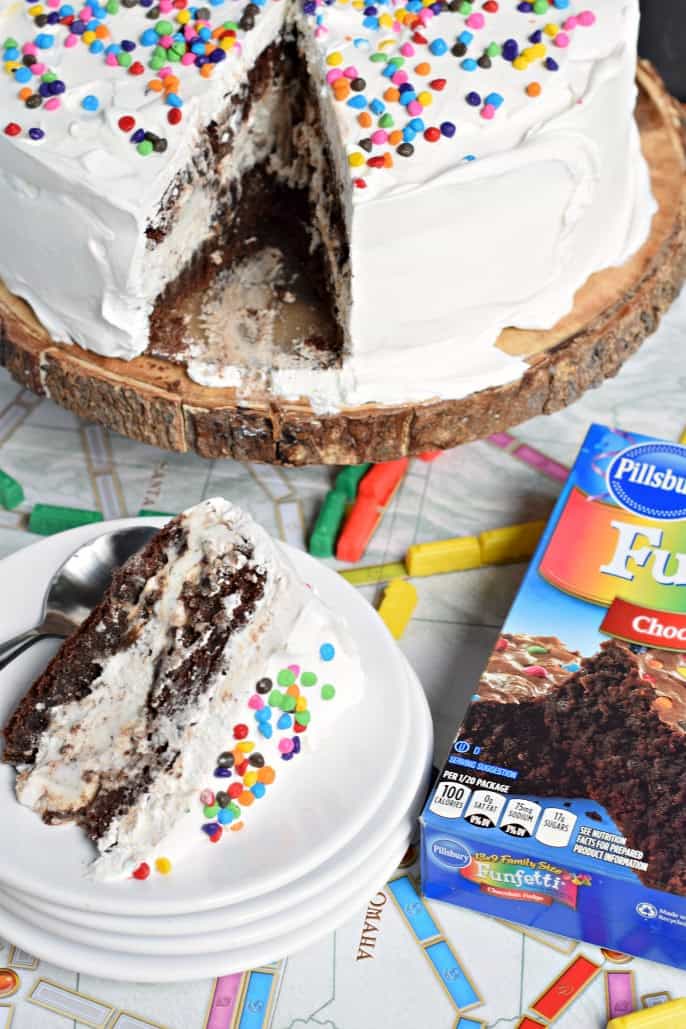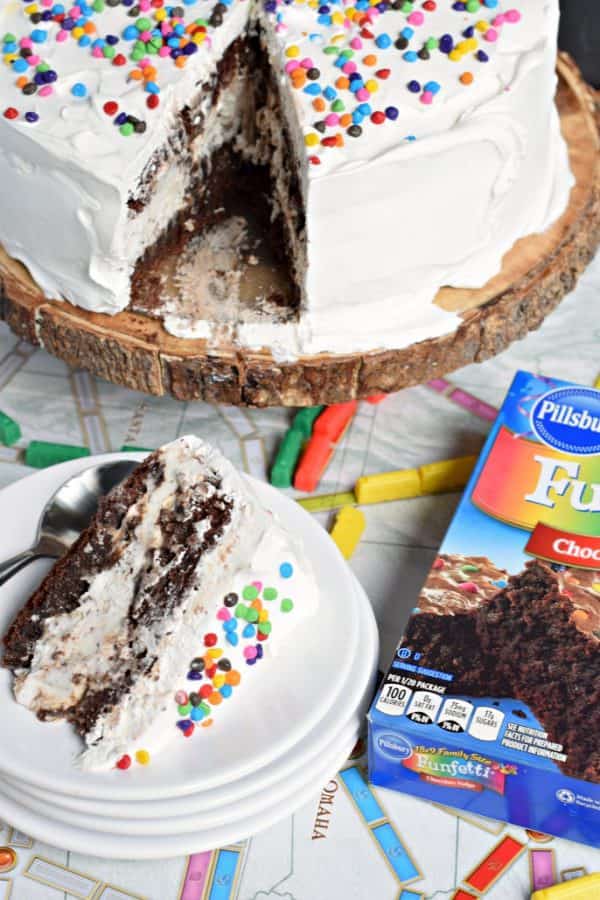 When Pillsbury asked my family to go "technology-free" for one evening, I expected a few grumbles and complaints. However, we pulled out our favorite board game, and I promised them the most decadent, delicious dessert I could imagine using Pillsbury Funfetti Chocolate Fudge Brownie mix!
Helping mom in the kitchen is nothing new for my kids! I gave them each a task and they handled it like pros! We made a delicious Cookies and Cream Brownie Ice Cream Cake for our special dessert. Let's break it down: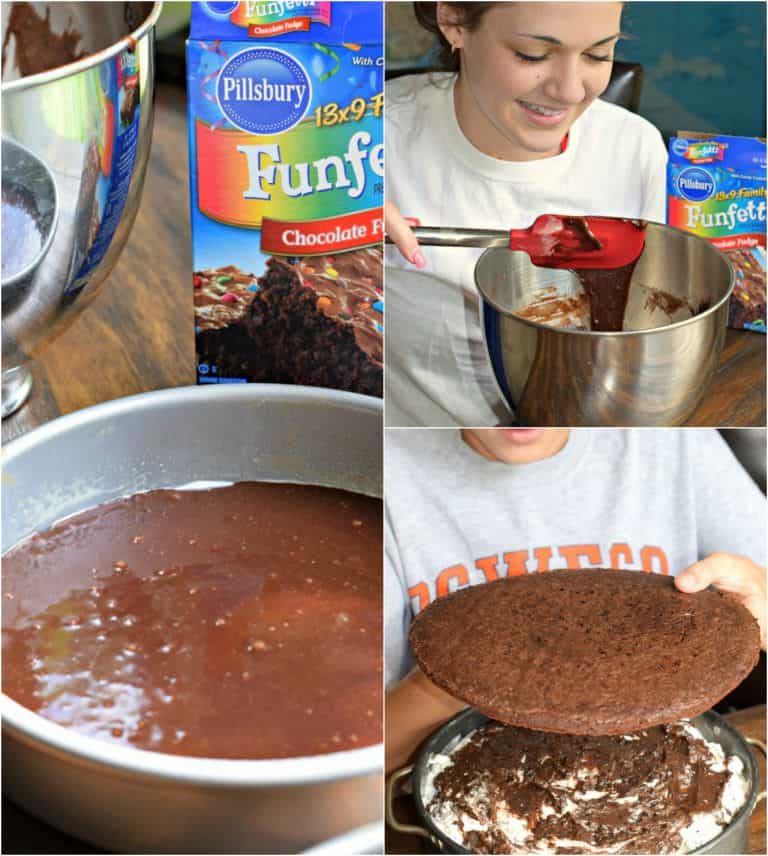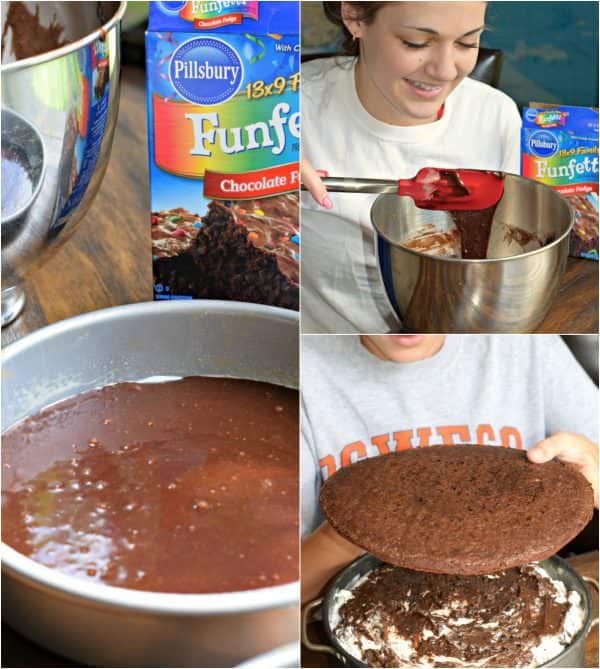 First, you are going to need to plan ahead a little on this one, as you want it to set up in the freezer for a couple hours. We chose to bake our brownies and get it in the freezer before dinner even started! You'll want to divide the brownie batter into TWO 9-inch cake pans. I cut a circle of parchment paper to line the bottom so that they wouldn't stick at all.
Once the brownies were done baking and cooling, we placed one of them in the bottom of a 9-inch springform pan. In a small bowl, we mixed up a jar of hot fudge sauce (don't heat it) with about 16 crushed chocolate sandwich cookies (about 2 cups worth of crumbs). Spread this over the cooled brownie.
Next you're going to add your cookies and cream ice cream. I let it soften on the counter for about 15 minutes (while I gathered my stuff and mixed the hot fudge and cookies). This was the perfect amount of time to soften it slightly. Scoop it out and cover the hot fudge cookie layer (use a whole container, 1.5 quart).
Finally, add your second layer of brownie. Press gently to smoosh it all down. Cover with foil and freeze for at least two hours (or more if you'd like).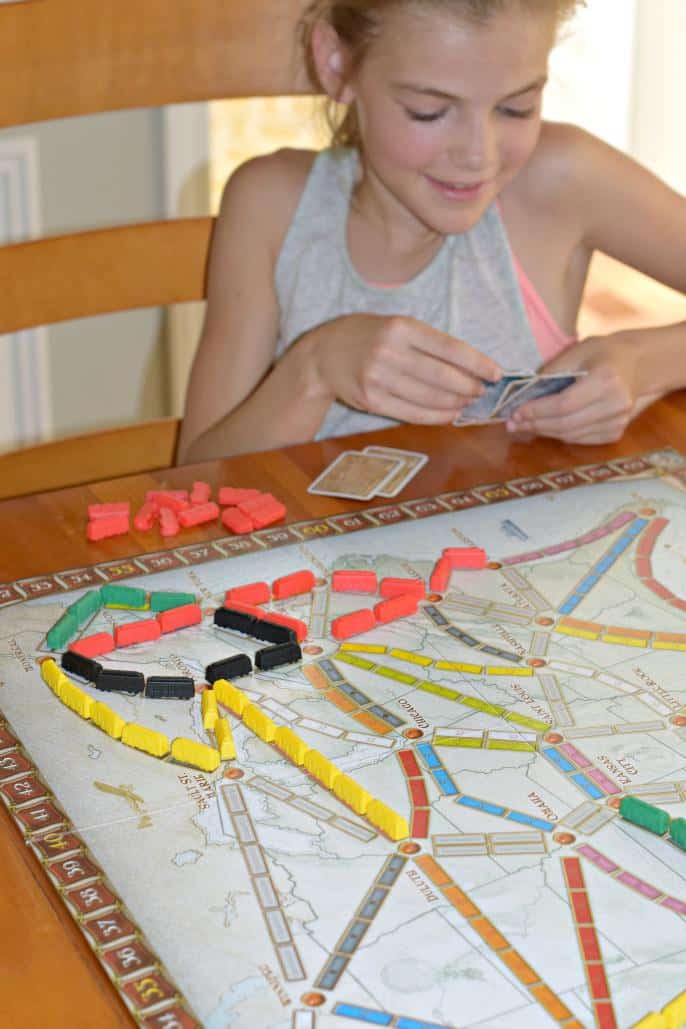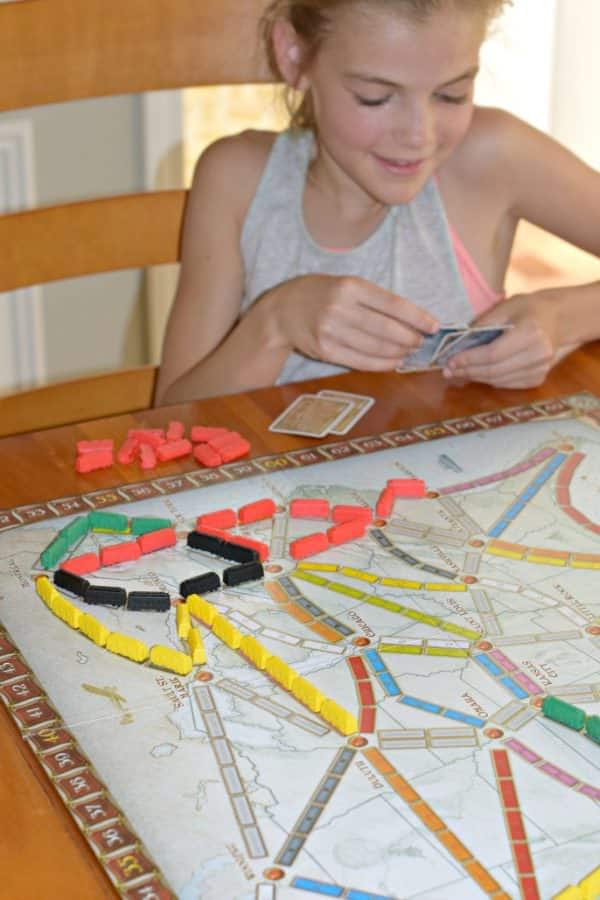 While this is in the freezer it's the perfect time to enjoy dinner and play a family board game. Our family loves games…from cards to board games, it doesn't matter. I love that it gives us an opportunity to talk, laugh, and make memories! And, without the distraction of technology, we really had a fun night!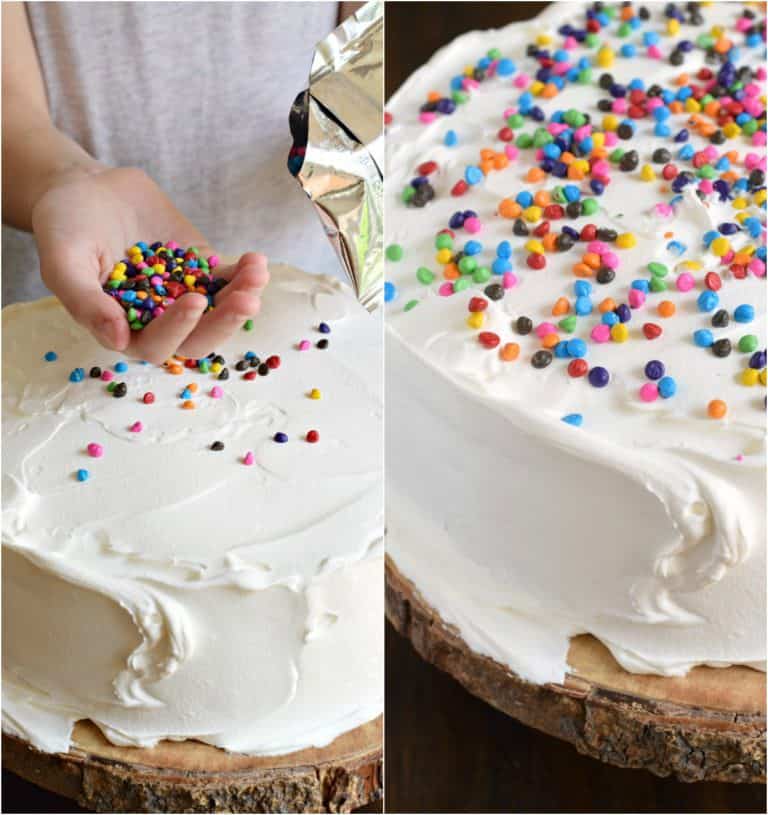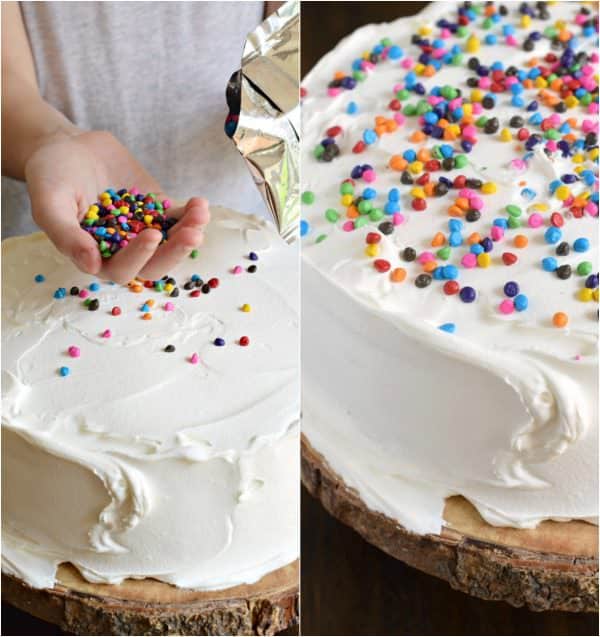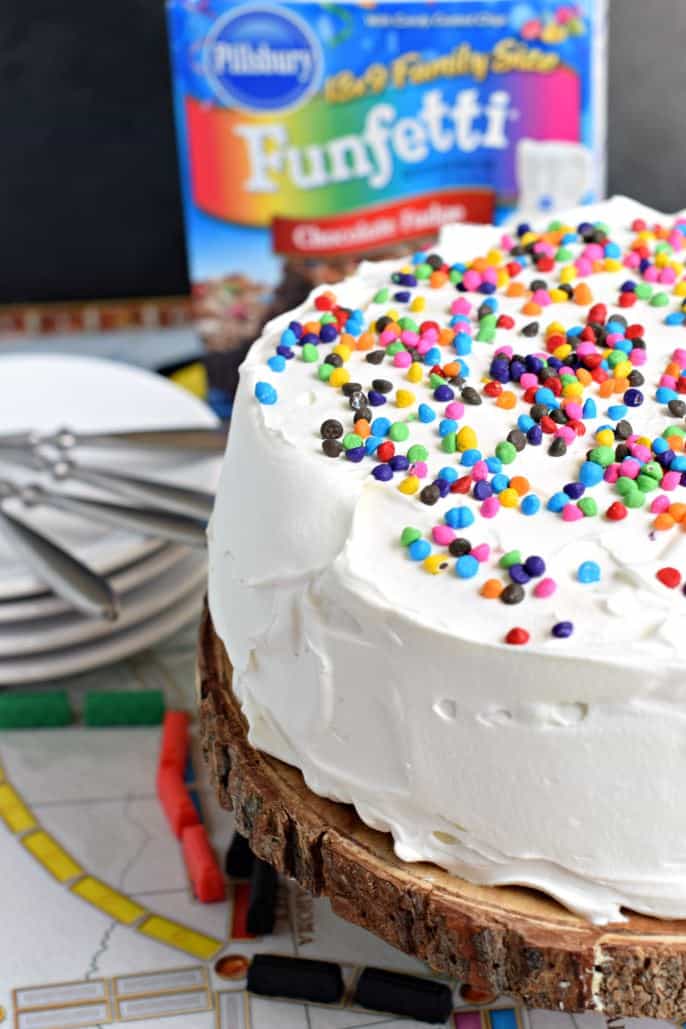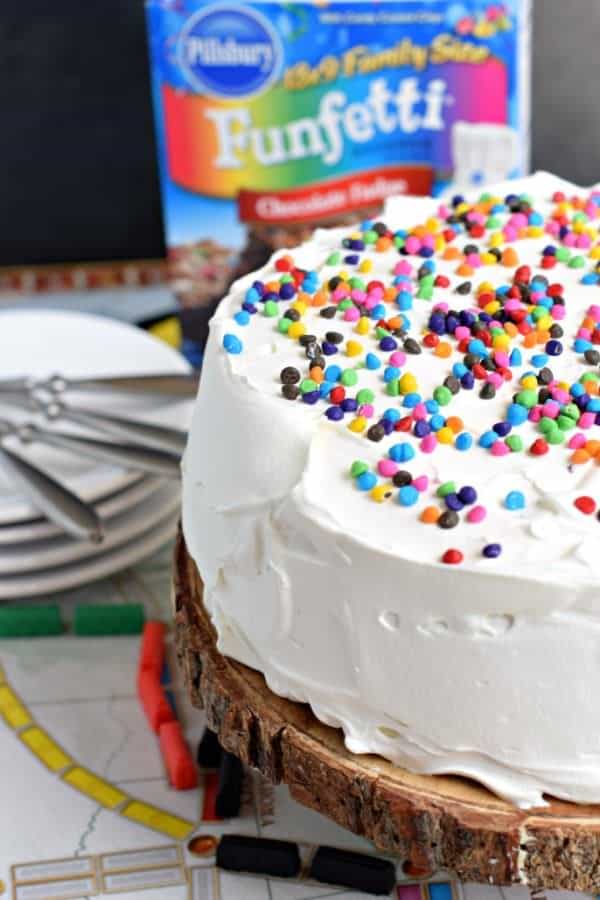 Once our games were done, we pulled out the frozen brownie cake. We removed the springform pan and covered the cake in whipped topping! The finishing touch was to use the funfetti sprinkles from the Pillsbury brownie mix! There's no need for a cell phone when you have your hands on a plate of this ice cream cake!
I challenge you and YOUR family to go technology free…no TV's, phones, computers. What will you do? And please, tell me, you'll enjoy this cake 🙂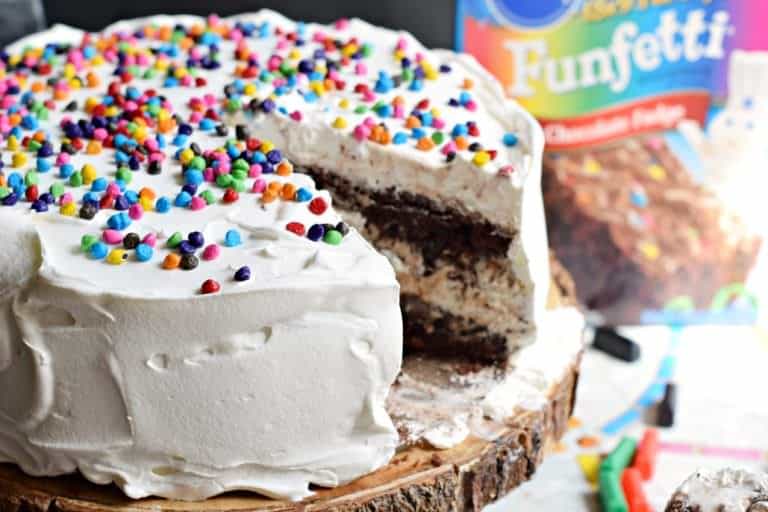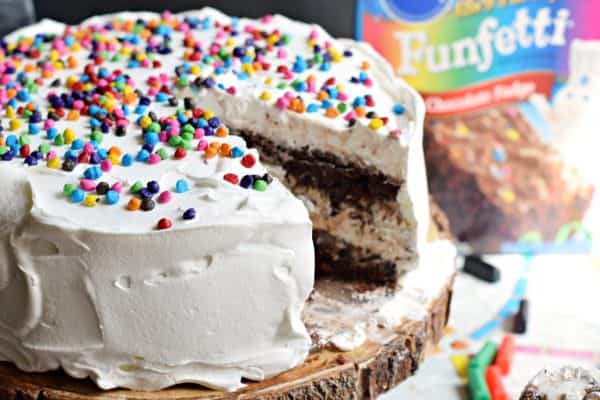 I created a fun little group on facebook and I'd love for you to join in! It's a place where you can share YOUR favorite recipes, ask questions, and see what's new with Shugary Sweets (so that you never miss a new recipe)! If you'd like to check it out, you can request to join HERE.
Be sure to follow me on Instagram and tag #shugarysweets so I can see all the wonderful SHUGARY SWEETS recipes YOU make!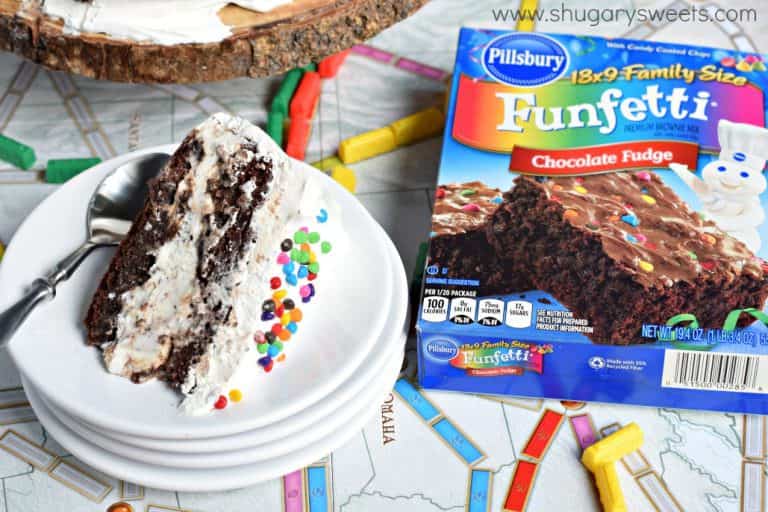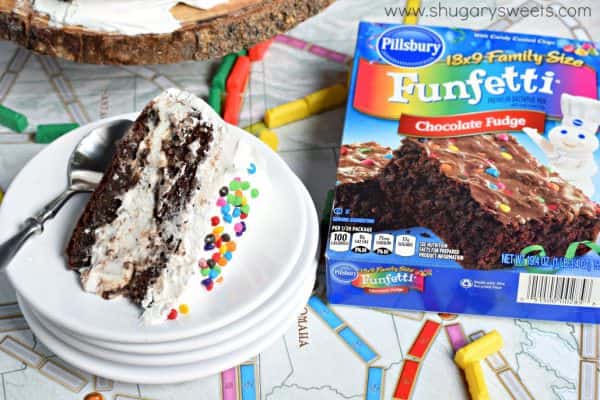 MORE Ice Cream Desserts: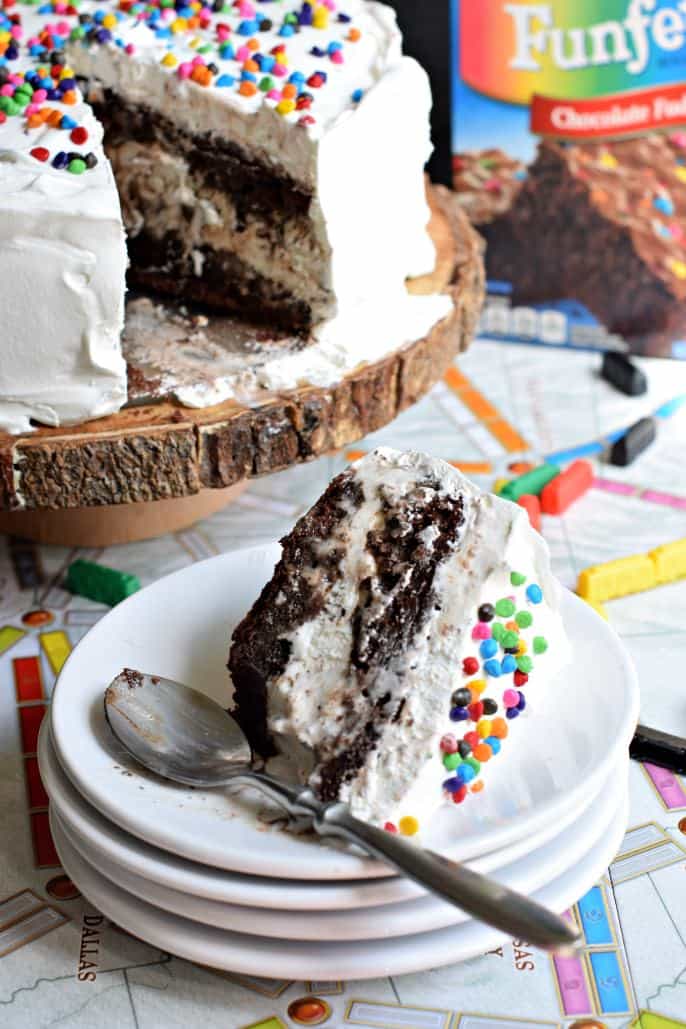 **Today's recipe is sponsored by The J.M. Smucher Company. While I have been compensated to create a unique recipe, all opinions are 100% my own**