Sweet Cranberry Orange Bread is the perfect breakfast for you and your family. Grab a slice with your morning coffee, or serve it with a cup of milk!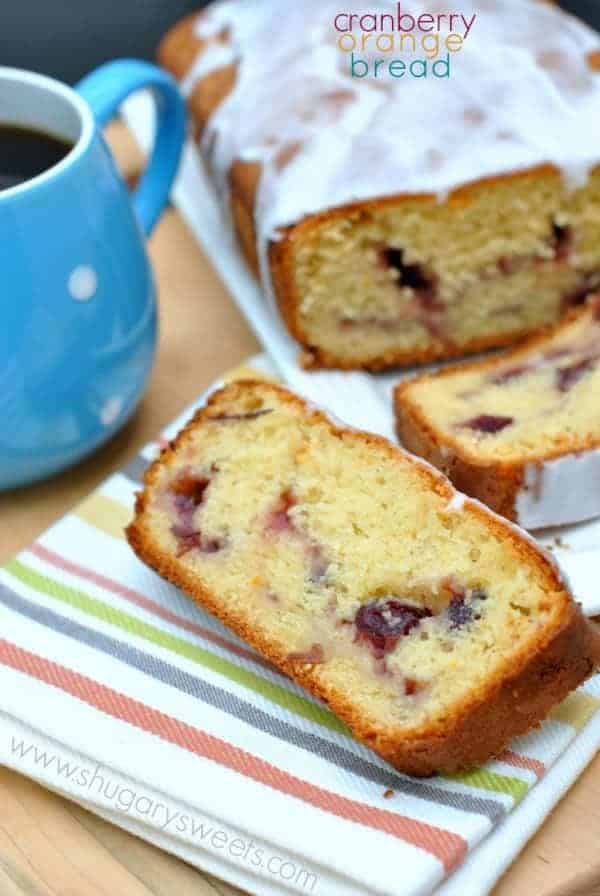 Sweet breads are one of my weaknesses. As many of you know I love my morning coffee. And what goes better with morning coffee than a slice of sweet bread?
Whether it's a slice of banana bread or zucchini bread, I love them all.
Today's version is an orange bread with cranberries.
In all my cleaning out of the pantry this month, I found a can of Whole Berry Cranberry sauce from Thanksgiving. I knew it would work perfectly in today's recipe.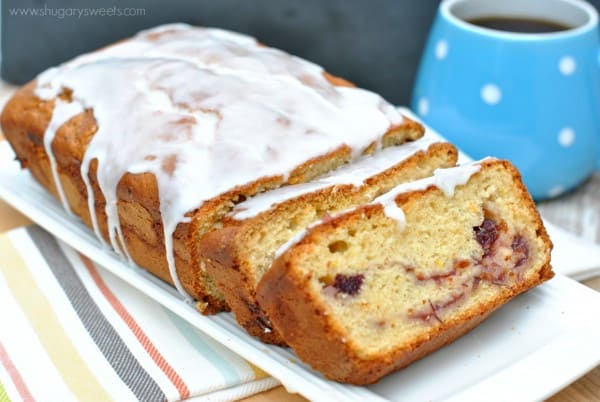 I made a loaf of this bread the last time my parents were out to visit. It's become one of my favorite things to bake for them…breakfast pastries.
The sweet cranberry sauce adds such a great layer of flavor. And the tangy citrus from the fresh oranges is the perfect pairing.
But the best part is that this recipe makes two beautiful loaves of bread. One for now. One for later. This bread freezes well.
I added a simple glaze on this bread, using orange extract. It was an afterthought to add the sweet glaze, so I wish I had saved my last oranges and used a little extra orange zest in the glaze. But the extract worked great too! Use what you have on hand. You can swap out the milk and use orange juice in the glaze too.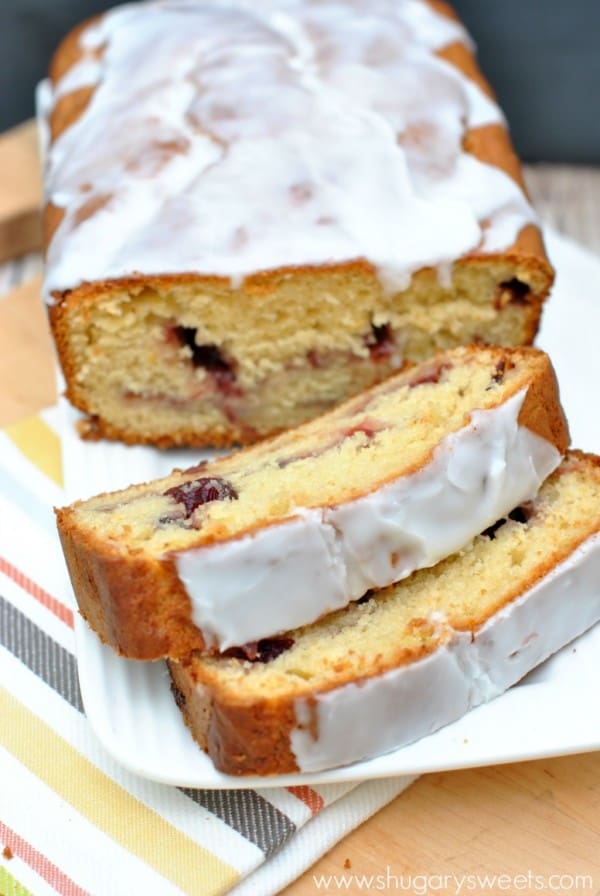 Next time you're at the grocery store I urge you to stock up on some cranberry sauce! Or after the holidays, use up your fresh berry sauce in this bread. Either way, I'm basically just urging you to bake some bread.
I can't wait to restock my new freezer in my new house with loaves of my favorite breads!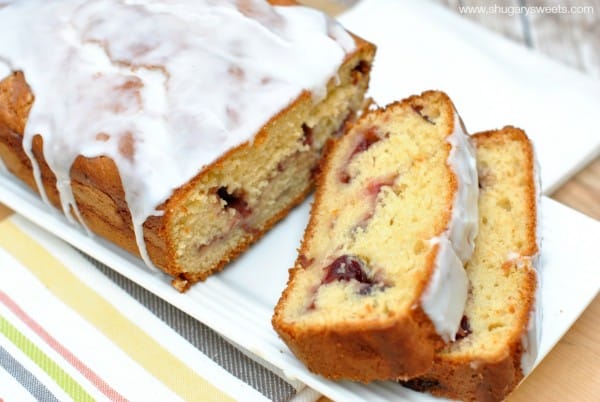 Connect with Shugary Sweets! Be sure to follow me on my social media, so you never miss a post!
Pinterest | instagram | Bloglovin'
Love quick breads? Here are a few of my favorite recipes….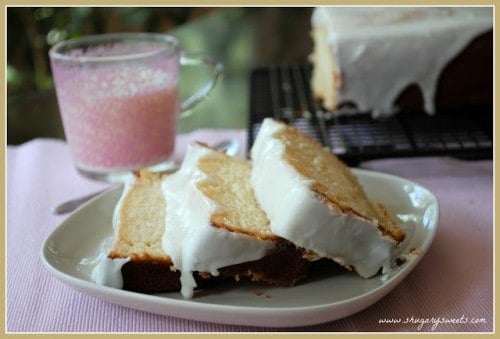 Lemon Loaf: delicious, sweet and full of lemon flavor!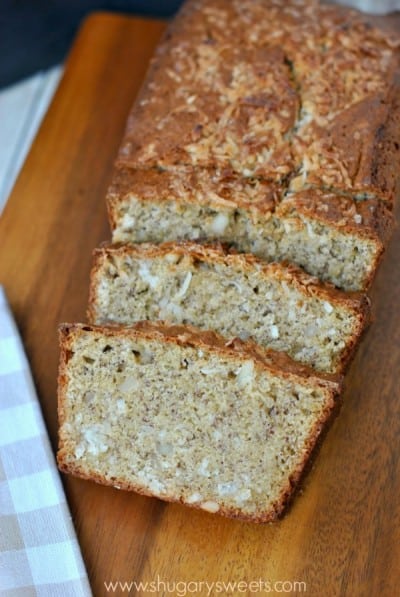 Coconut Banana Bread: sweet nutty bread filled with coconut and macadamia nuts!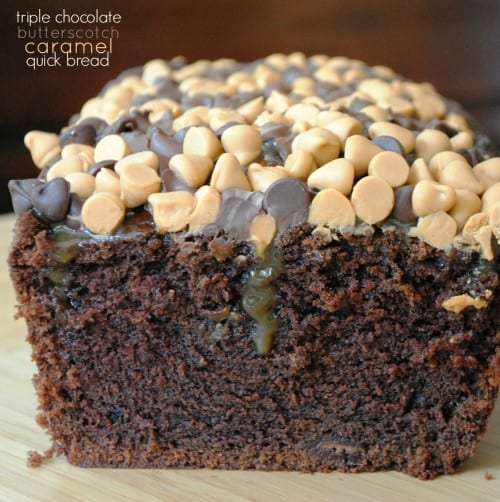 Triple Chocolate Caramel Butterscotch Bread….sweet and perfect
More Sweet Bread recipes from some of my favorite blogs: