A delicious, from scratch, Funfetti Cupcake recipe with Chocolate Cream Cheese Frosting. Add a cute PEEP on top for a fun Easter treat!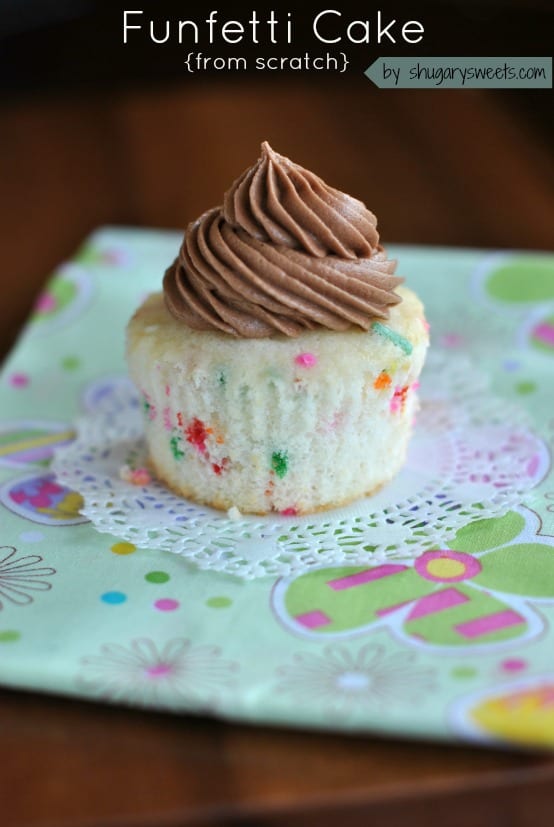 Today is a special day. My baby, my youngest baby, turns 9. As in, NINE YEARS OLD.
Did I mention she was my baby? My youngest? And next year that means she will be double digits.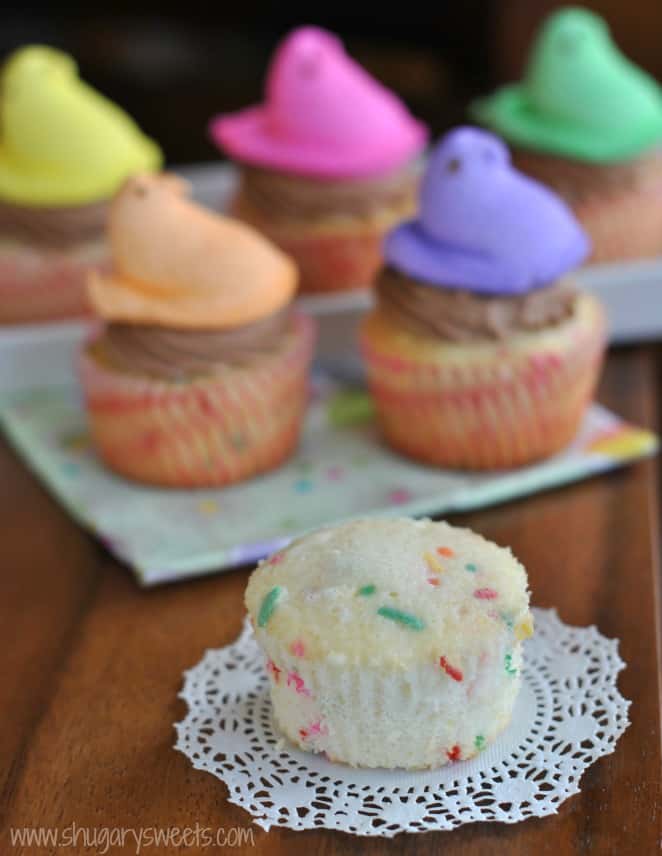 So we are celebrating with Funfetti Cupcakes! Most of the time, you will find me making cakes and cupcakes from scratch. It's not that I have anything against a cake mix, I love them. I just never think to buy them. So when the time comes for cupcakes, I rely on some of my favorite scratch recipes.
These are based off my vanilla bean cupcakes. Do you remember those? One of my favorites! I have tried many white cake recipes through the years, and this is hands down my favorite version! It's so moist, and the crumb is perfect. Seriously. This recipe uses cake flour, which to make the perfect white cake, it really is a must! I wouldn't make you buy it if I didn't think it was necessary!
I used to swear by Magnolia's white cake recipe, but I read a reviewer once say it tasted like corn muffins, and the next time I made it the same thought occurred to me! So, here you go, the perfect white cake recipe, with sprinkles!!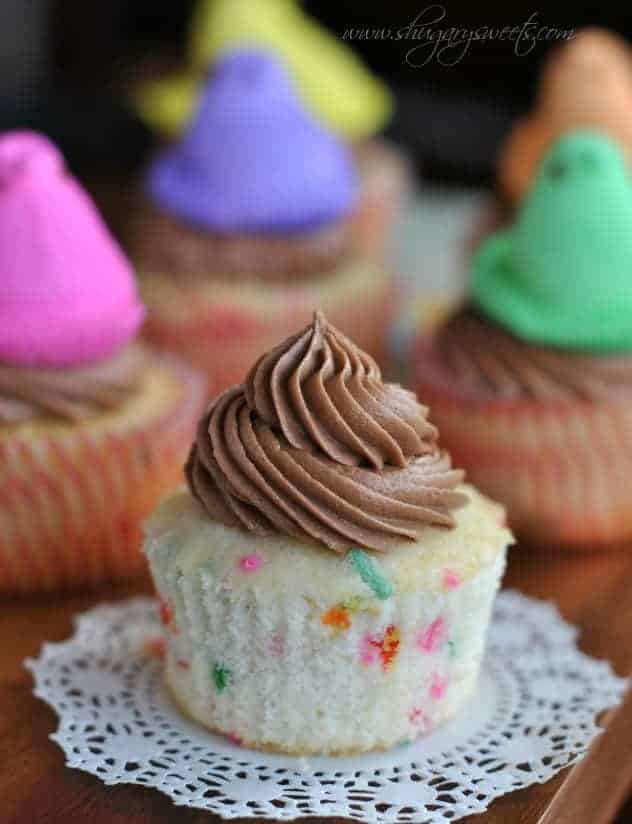 And to jazz these up a little bit we put some chocolate cream cheese frosting on top. I prefer the big high swirls of frosting.
But my little girl prefers the small swirl and a PEEP. And, since it's her birthday, she can have the moon, the stars and the PEEPS!