Caramel Apple Dip
Grab your crackers, apples or spoons! This creamy Caramel Apple Dip is outrageously delicious!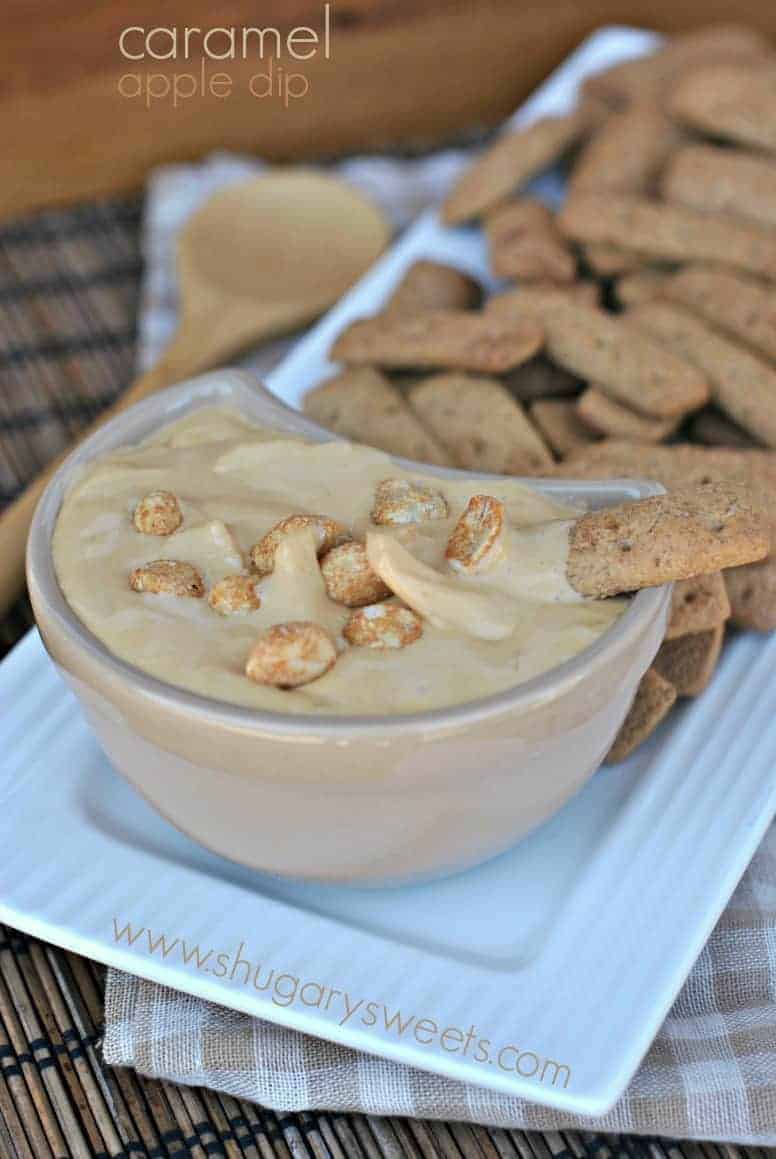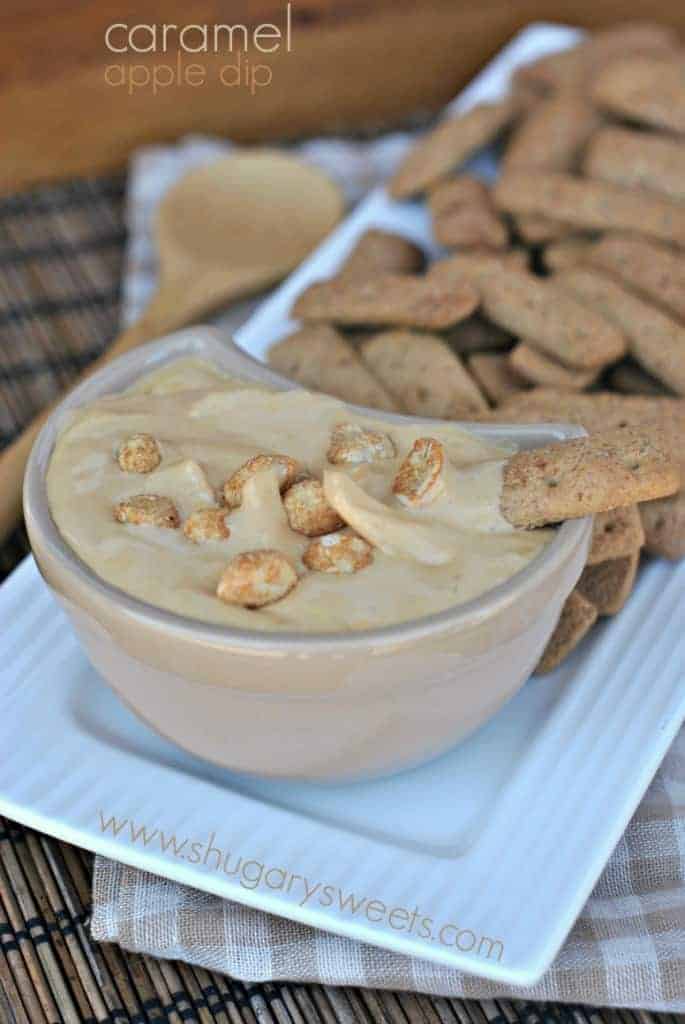 I am very fortunate to have kids who LOVE apples. The phrase "apple a day" holds true in our house. My oldest daughter probably eats two per day.
Occasionally they like a good dip for their apples. Whether it be peanut butter, nutella, or even the store bought caramel dip.
This recipe is pretty close to the store bought dip (only better though, duh!!). However, I added in a few delicious ingredients. Like, more apples. You know, in case the apple dipper wasn't enough, you get more IN the dip. Or on your cracker! Or cookie!
I also added in some dry roasted peanuts. Guess what? You could grab a spoon and just go to town on this dip. It tastes like a caramel apple without the mess!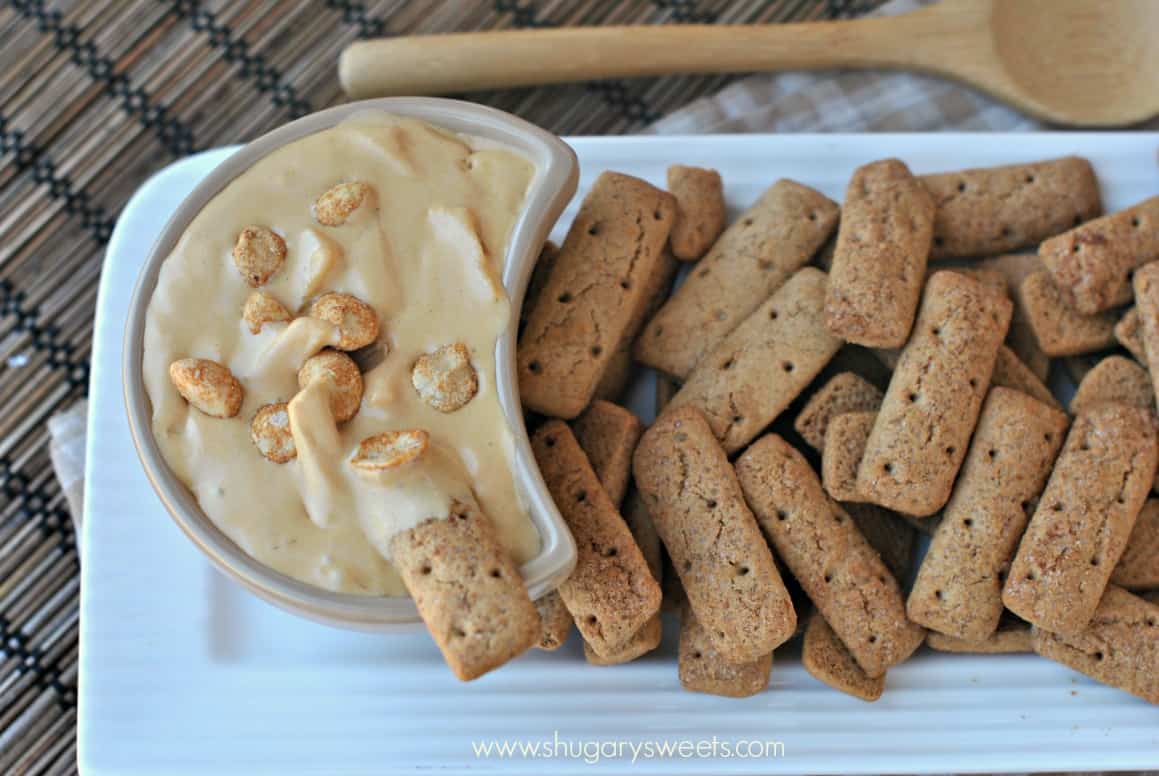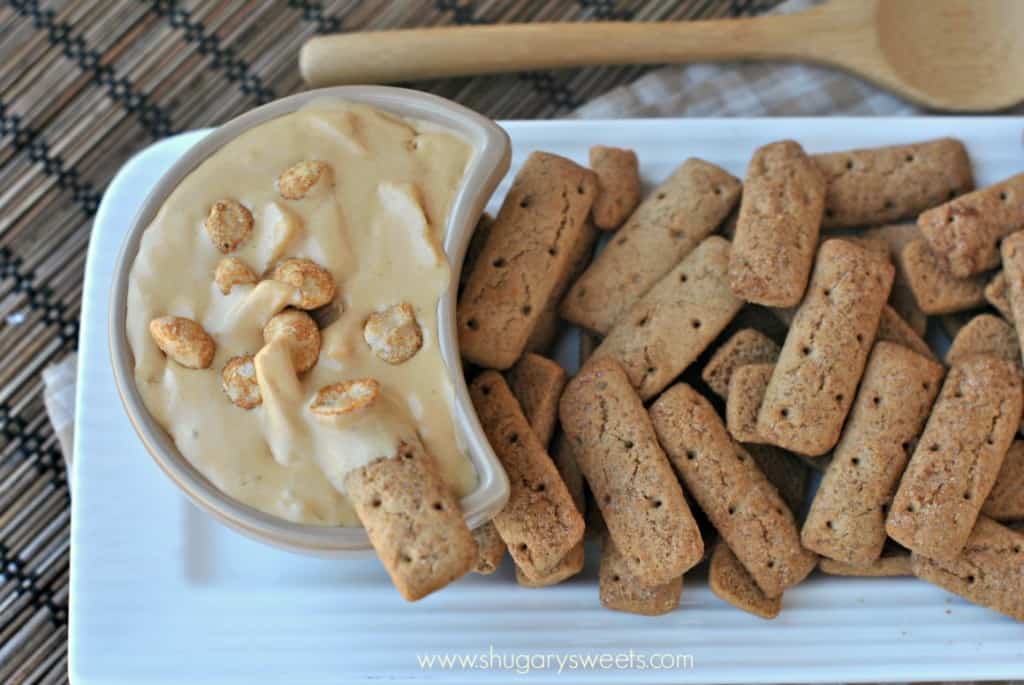 Yeah, I'm kinda a neat freak in that way. I seriously dislike messy food. I LOVE the taste of drippy caramel, gooey chocolate…but OMG get a napkin and clean yourself up!
I'm also a little obsessive after I eat something, asking "anything in my teeth." I'm sure some of my friends (and family!) are nodding their heads right now!
But back to this dip. You could totally leave out the apples if you want. You could also spread this in a pie plate and sprinkle on the peanuts. That would be cute too! OR…you could "deconstruct" this dip by mixing the cream cheese with the powdered sugar, layering it on the bottom of a pie plate. Top it with the dulce de leche then the peanuts and apples. Scoop with graham crackers.
See, I'm totally flexible. And helpful. Now, get a napkin and dig in (but please don't drip any down your chin, cause that grosses me out)!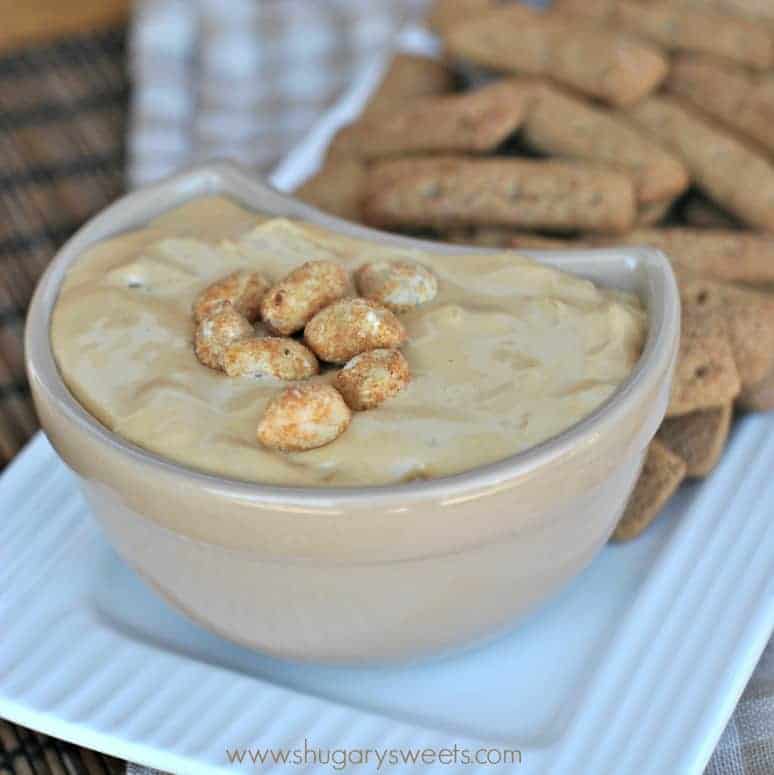 Connect with Shugary Sweets!  
Facebook | Twitter | Google+ | Pinterest | instagram | Bloglovin'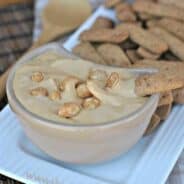 Caramel Apple Dip
Grab your crackers, apples or spoons! This creamy Caramel Apple Dip is outrageously delicious!
Ingredients:
8 oz cream cheese, softened
1 can (13.4oz) dulce de leche
2 cup powdered sugar
1 cup apples, diced and peeled
1 cup dry roasted peanuts
Directions:
In a large mixing bowl, beat cream cheese with powdered sugar. Beat in the dulce de leche. Fold in apples and peanuts. Refrigerate for 2 hours and serve with crackers, apples, or fruit!
MAKING THIS RECIPE? Share it with me on Instagram using the hashtag #ShugarySweets so I can see what you're cooking up in the kitchen!
Love Caramel Apples?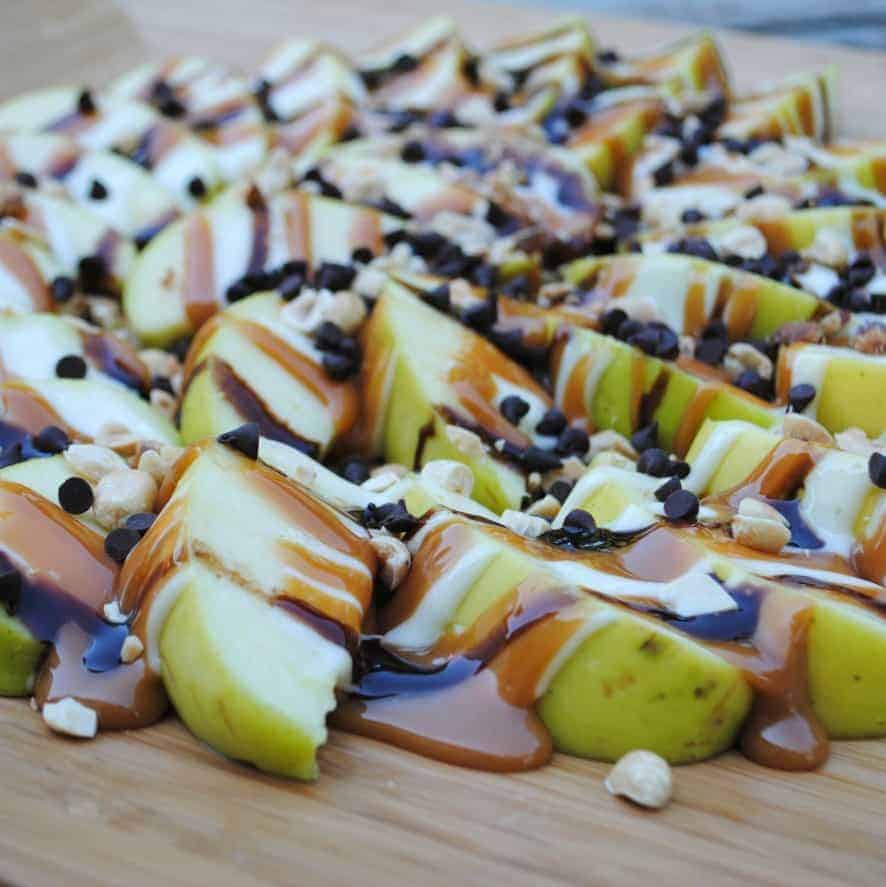 A big tray of Apple Nachos– perfect for your next party!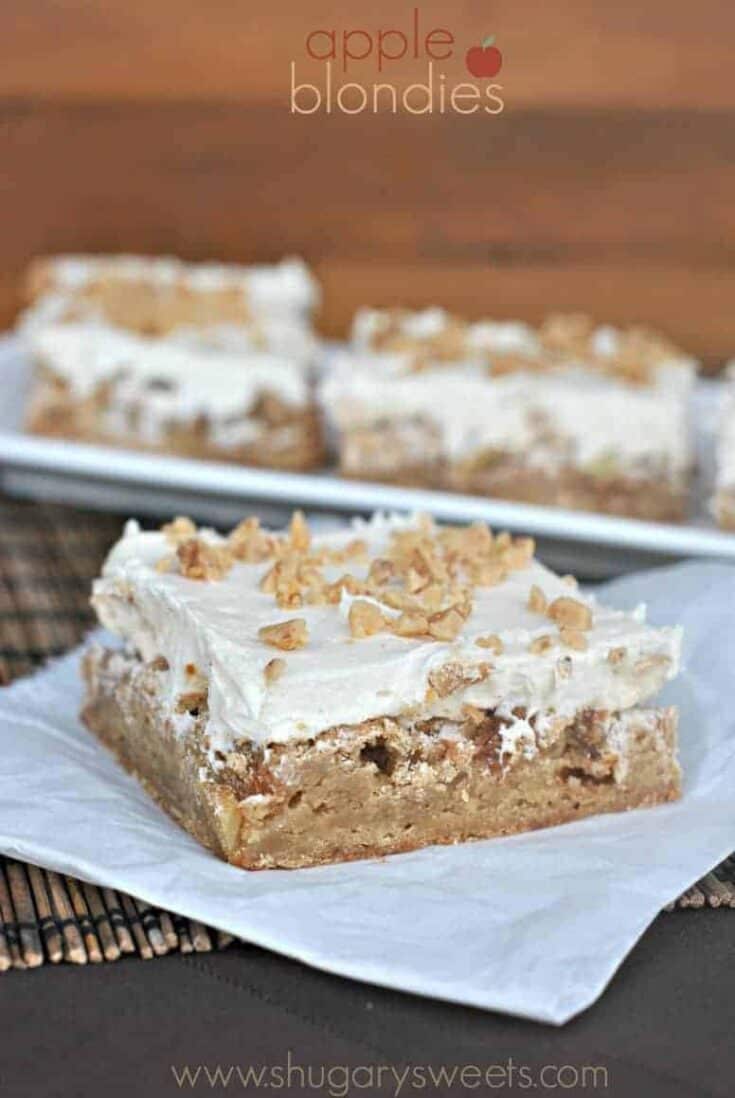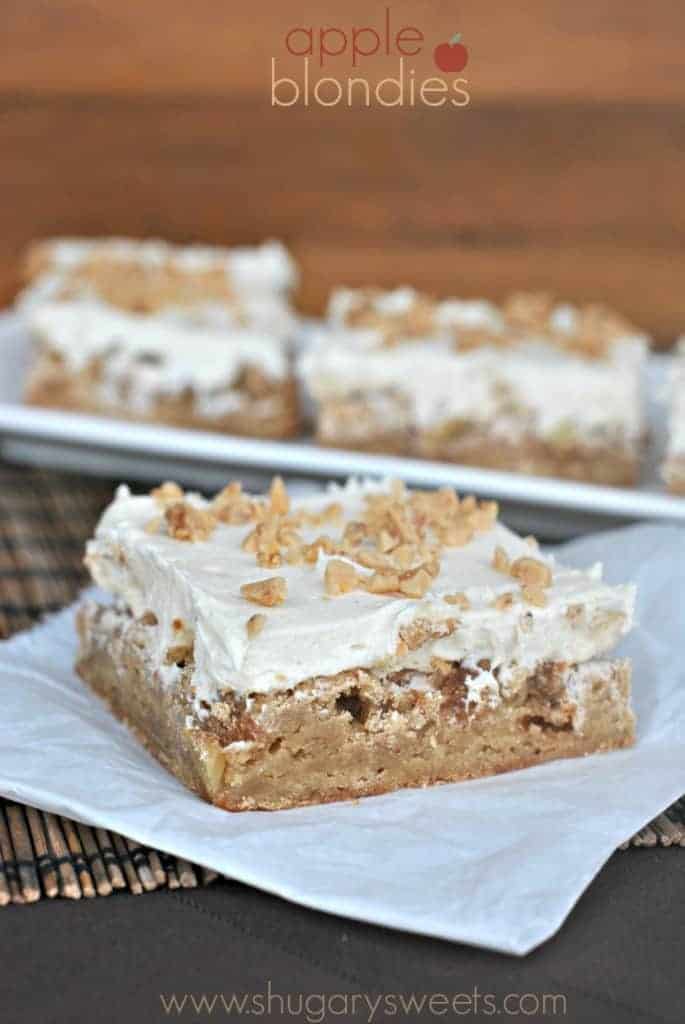 One of my MOST favorite dessert: Apple Blondies with Caramel Buttercream and Toffee bits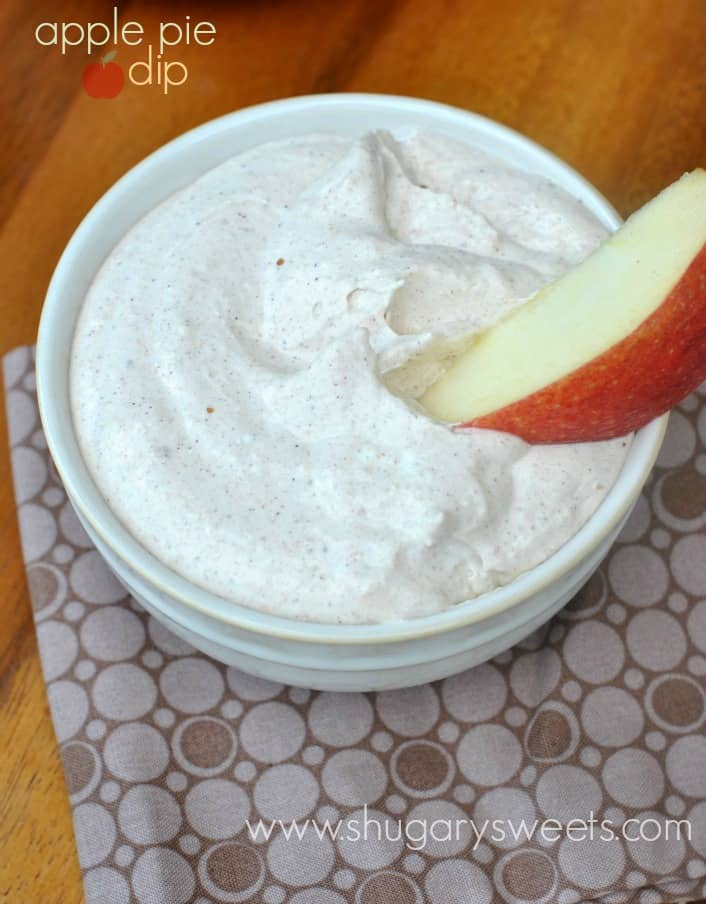 Of course, if you love today's recipe, then you should give this Apple Pie Dip a try too!
More great APPLE recipes from around the web:
Caramel Apple Mousse Cake from The Gunny Sack
Apple Caramel Oatmeal Cookies from Will Cook for Smiles
Caramel Apple Monkey Bread from Mom on Timeout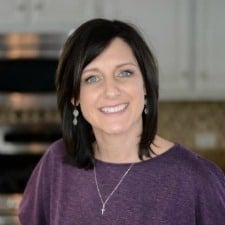 Aimee is a dessert lover (specifically rice krispie treats), workout enthusiast, self-taught foodie, and recipe creator. Her recipes have been featured in over 15 magazines, and her passion is to share her love of cooking with the everyday home cook! Learn more about Aimee.