Over 20 Pantry Recipes that are perfect for weeknight dinners, or to keep the staples on hand for emergencies!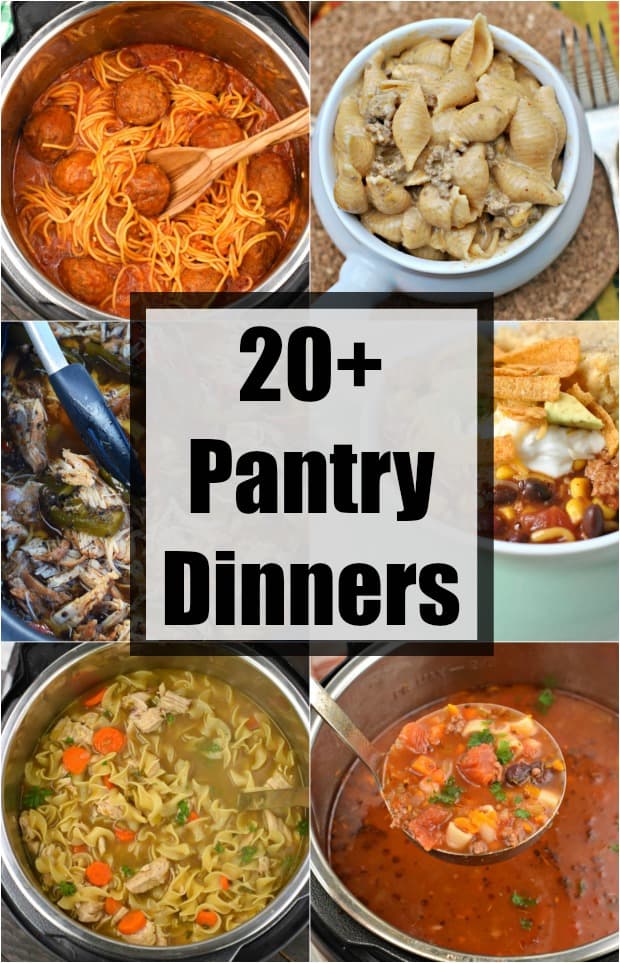 Now that our pantries are stocked, you may be staring into your cabinets and wondering what to make!
You may be wondering "What is a Pantry Recipe?"
Depending on who you talk to and what you read you'll get different views. For today's recipe list I chose recipes that include shelf stable ingredients as well as some frozen foods.
Most of the recipes can easily be swapped out with ingredients you have on hand (bowtie noodles for spaghetti noodles, for example).
What ingredients you'll need to have on hand:
Non perishable items such as canned beans, tomato sauces, pasta, broths, rice, sugar, flour, oils, and more
Frozen foods including meats, vegetables, and items such as cheese that CAN be fresh or frozen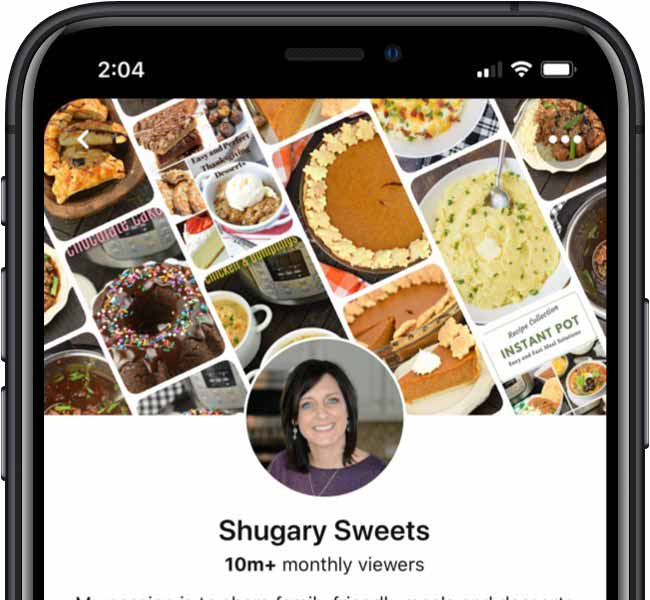 How to store fresh ingredients in an emergency
One of the things I do when it comes to emergency preparedness is to take stock of all my fresh ingredients and decide which ones can be stored in the freezer.
Meat. If I have any fresh meat, including lunchmeat, I make space in my deep freezer to store in ziploc freezer bags (make sure to label everything).
It's also a good time to stock up on chicken, pork, and ground beef. You can make sure all your meat is frozen in packages that are perfect sizing for YOUR family. For instance, if you buy one of those giant logs of ground beef, wrap 1-2 pounds in foil packages before freezing.
Cheese. You can freeze blocks of cheese (and shredded cheese). But also check the expiration dates, most cheese lasts months in the refrigerator!
Vegetables. I stock up on carrots, celery, and onions (the trifecta base vegetables of many of my soups, stews, and dinners). I immediately chop and shred 1 cup amounts and then put baggies of like vegetables into a larger ziploc freezer bag.
I'll also purchase and freeze broccoli, green peppers, red peppers, jalapenos, and garlic!
Bread. This is a tricky one as it can take up a lot of space, and my family is pretty picky when it comes to fresh bread.
I do purchase frozen dinner rolls to store and use. These can be baked up and used as sandwich rolls or garlic bread! I also keep on hand the ingredients to make homemade bread and homemade dinner rolls!
Pantry Recipe List
Now that you have a stocked pantry, let's get to the list! If you have any questions, leave a comment and I'll try to help you with substitutions as best I can!
Over 20 Pantry Recipes that are perfect for weeknight dinners, or to keep the staples on hand for emergencies!