Dessert is ready in 30 minutes with these Glazed Peach Hand Pies! The flaky crust and spicy cinnamon filling are the perfect combo in a hand pie, plus they're baked not fried!
Love FRESH peaches? Try this delicious peach dumpling recipe topped with some homemade ice cream! OR give our peach cobbler recipe a try next!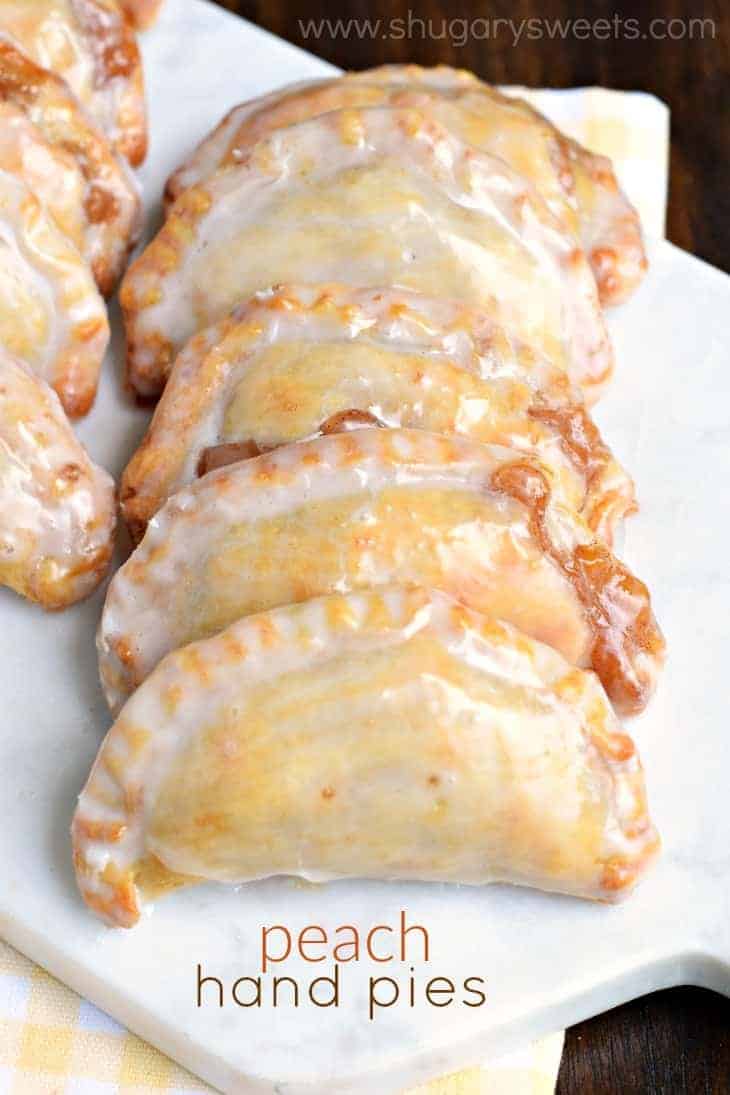 Easy Dessert
Dinner around our place is usually pretty standard. I love using my slow cooker, so Mississippi Roast or Bourbon Chicken tend to be on the menu regularly.
I'm often scrambling when my kids ask for dessert. Odd, right? You would think our house would have trays of cookies and cakes and fudge just laying around.
But reality is, I usually only bake once a week. And it's often around events, so that treats aren't sitting around for me to eat. Especially during the school year when I'm home alone with dessert on the counter, begging to be eaten.
But in the summer, I find that with all the kids in and out during the day, the extra cookies and candies get eaten by others.
So at dessert time, there is nothing but ice cream in the freezer. And sometimes a loaf of my favorite apple bread or zucchini bread!
Why this recipe works
If you're looking for a dessert that is quick to whip up, but can also impress family and friends, these Peach Hand Pies may just be your answer.
With 5 simple ingredients, and NO FRYER needed, you can have the comfort of a a peach pie, with the convenience of a cookie! And there won't be any left just lying around because they will be gobbled up quickly!
Last year I made a homemade Apple Hand Pie recipe, and it's quickly become one of my most popular recipes on the blog! The mouthwatering apple pie filling is incredible!
Today's recipe for peach pie uses a simple can of pie filling with an addition of cinnamon to give it a little more depth in flavor. It was perfect.
If you have a homemade peach pie filling, feel free to use that too! I took a knife and fork and diced up the canned peaches in the filling so they fit nicely in the center of the hand pies!
Be sure to watch the video for complete instructions!
Now I know where they get the saying…."easy as pie."
Love pie filling? Try our easy Instant Pot Peach Cobbler with only 4 ingredients!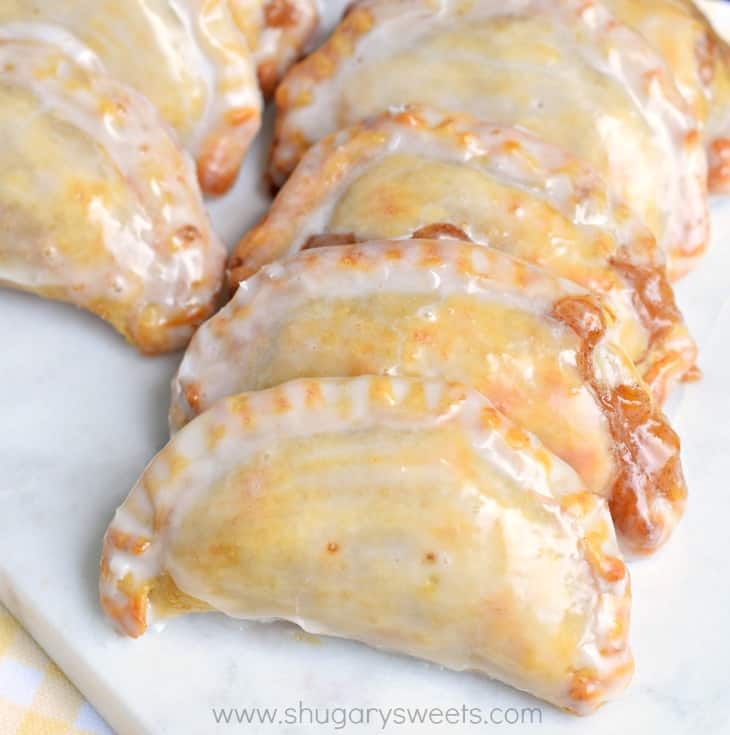 Step by Step Instructions
Step 1: Preheat oven to 425 degrees F. Remove pie crusts from package and allow to come to room temperature while you prepare filling. You can also use homemade pie crust too.
Step 2: Dump canned pie filling in a shallow bowl and dice peaches using a fork and knife (you want them to be small pieces). Add in cinnamon and mix until blended. Set aside.
Step 3: Unroll pie crusts and cut 6 circles from each crust using a 4-inch biscuit cutter. You may have to re-roll the scraps to get the 6th circle. Using a 1 tbsp cookie scoop, drop peach pie filling into center of each pie crust circle.
Brush Edges of pie crust circles with drops of water. (this helps them seal better) Fold in half and pinch edges completely. Fold pinched edges over and press with the tines of a fork to seal. Poke hand pie with fork once, to prevent bursting.
Step 4: Beat egg white in a small bowl until frothy. Brush over the tops of each hand pie. Bake on a parchment paper lined baking sheet (1 inch apart) for about 15 minutes, until browned.
Step 5: While pies are baking, whisk together the powdered sugar and milk until smooth. Remove cooked pies from baking sheet and drop (while warm) into glaze, coating it completely. I use two forks to flip it in the glaze and remove carefully. Return to parchment paper and allow to set (about 5 minutes). ENJOY!
Want another delicious variety? Learn how to make lemon curd and create these scrumptious Lemon Hand Pies in minutes!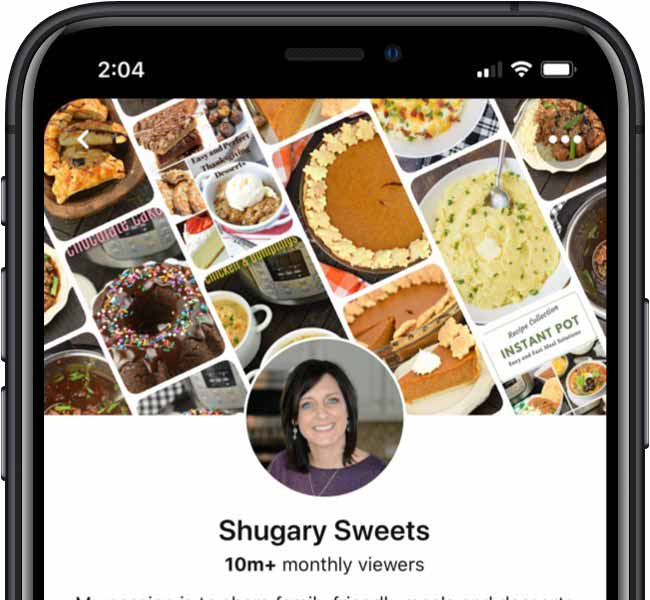 Recipe FAQs
Can peach hand pies be frozen?
Yes. I freeze hand pies all the time. For best results, allow to cool completely. You can freeze with or without the glaze. Place on parchment paper in single layer in a freezer safe container or ziploc freezer bag. Thaw in refrigerator overnight and enjoy.
Can I use fresh peaches?
Sure! If you have a favorite peach pie filling recipe that uses fresh peaches, that sounds like a wonderful alternative.
Why do my hand pies pop open during baking?
To prevent this, brush the edges of each circle with egg whites before pinching closed. Make sure to fold over and poke a fork in each pie before baking as well.
More Classic Dessert Recipes:
Flaky, easy, baked Peach Hand Pies make a delicious treat anytime of year. Use peach pie filling or make your own with fresh peaches!