Chicken Tetrazzini
Comfort food. This Chicken Tetrazzini has been a family favorite recipe for many years! It's also a great dish to bring a new mom!
Be sure to sign up for my email…new recipes in your inbox!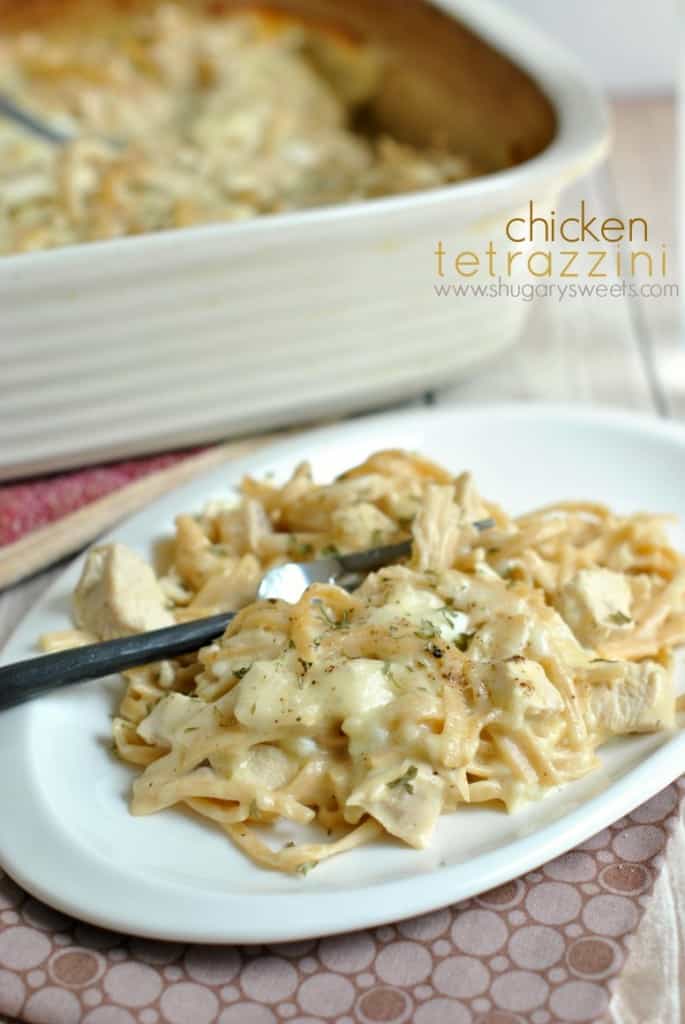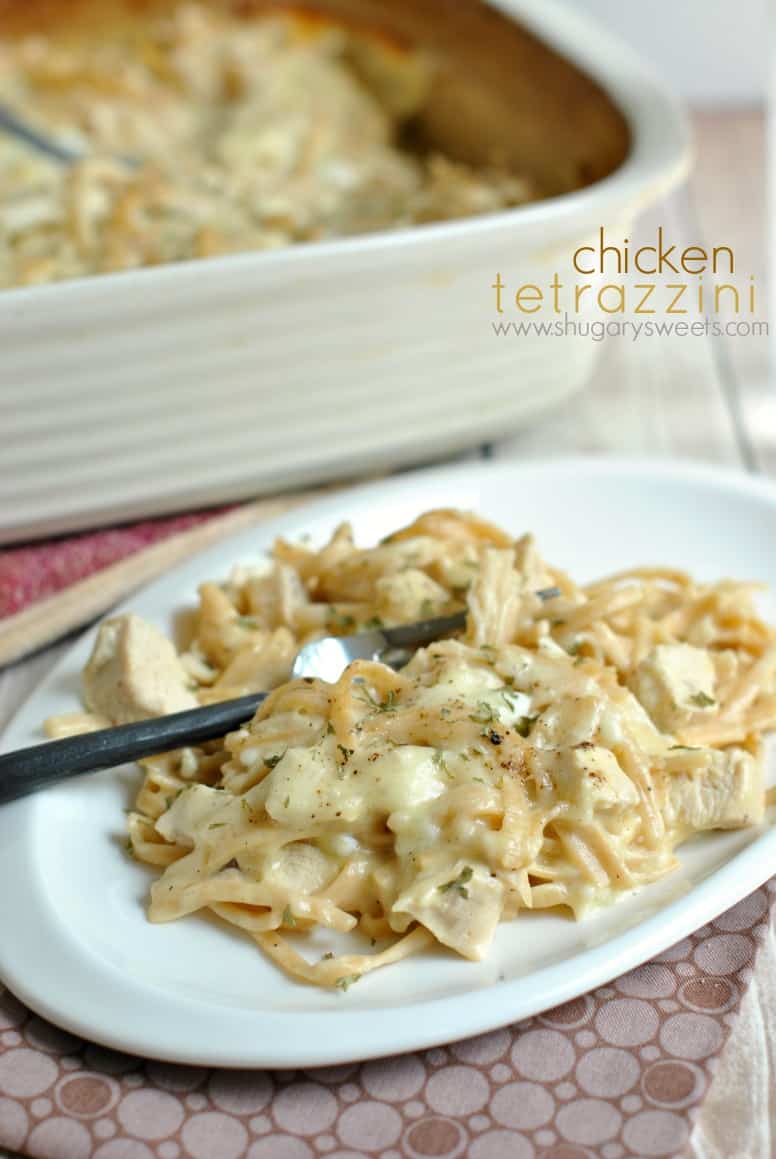 **Photos updated August 2014
We make this Chicken Tetrazzini recipe so often in our house, I can't believe I never updated these photos! If you scroll all the way down, you'll see just how atrocious my photography was in the beginning of blogging! Don't judge, k?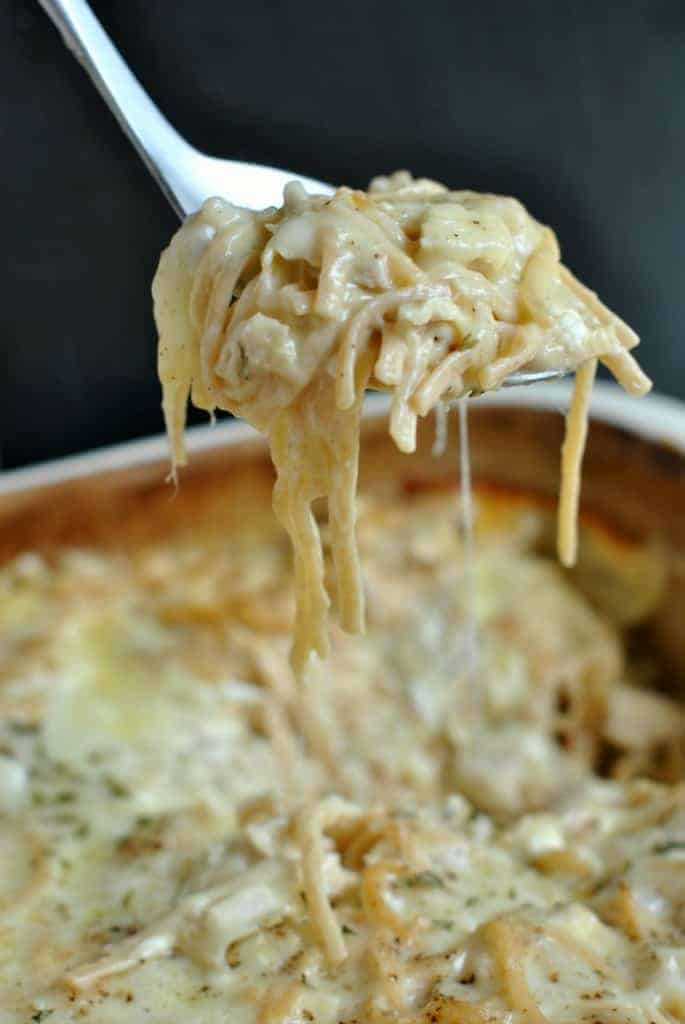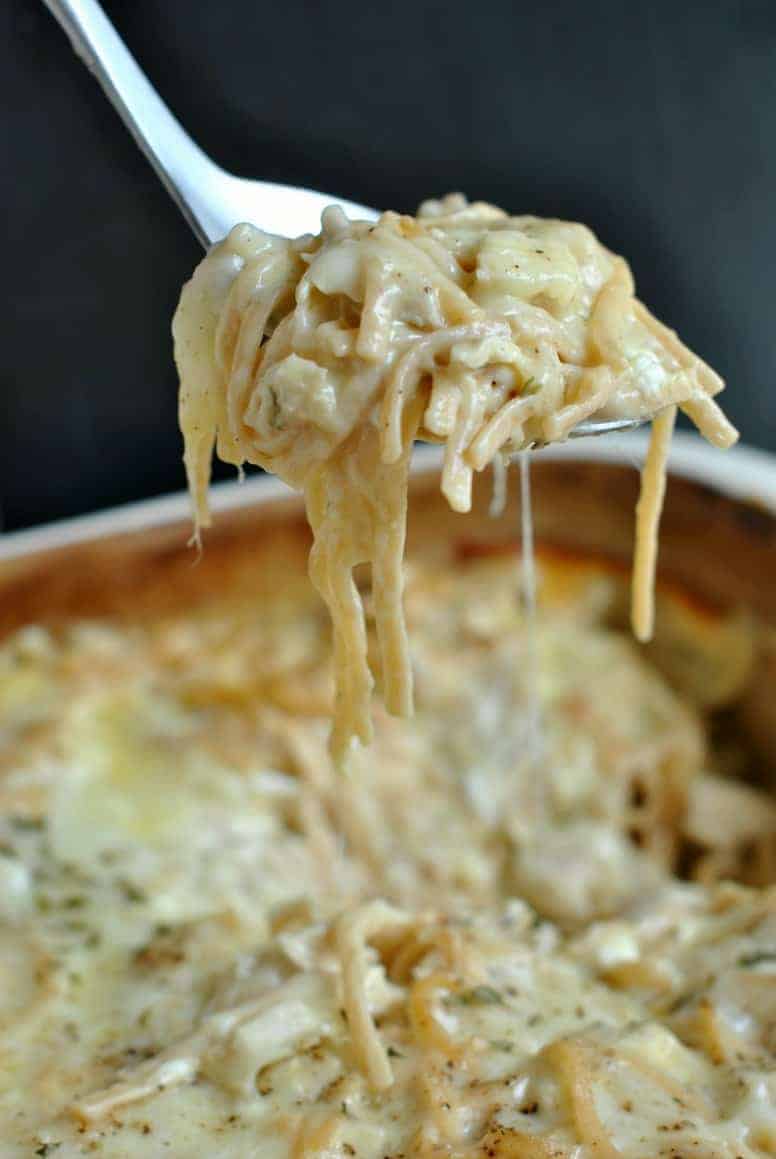 This cheesy dish needs to happen in your kitchen. It's perfect for a family meal. Or split it into two dishes (2qt dishes) and share it with a neighbor or friend in need! This dish ALWAYS gets rave reviews, and once you try it, you'll understand why!!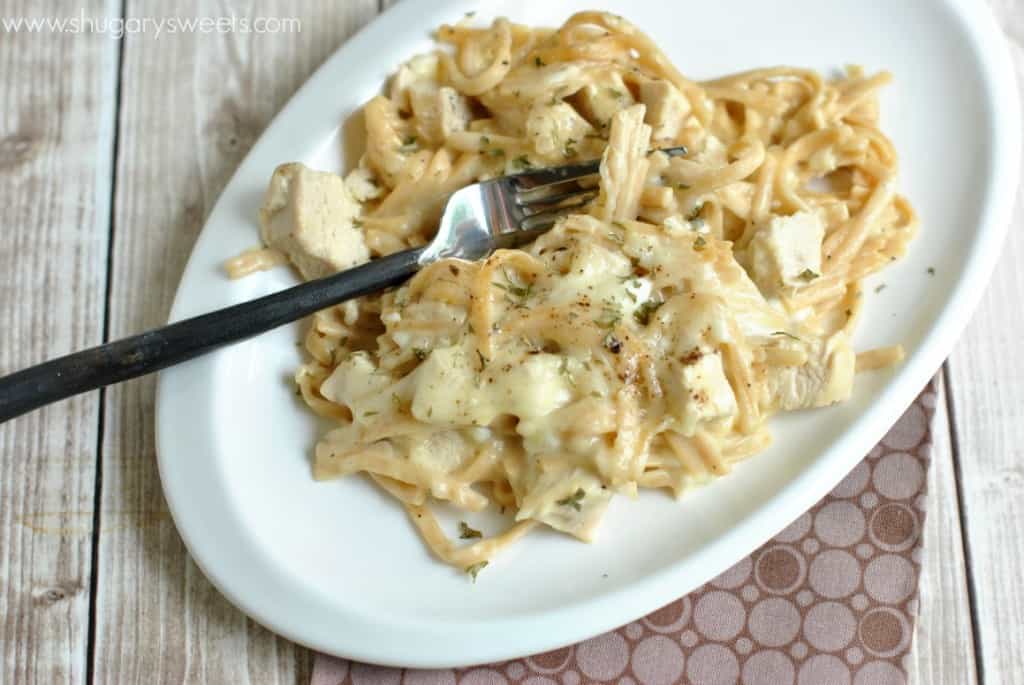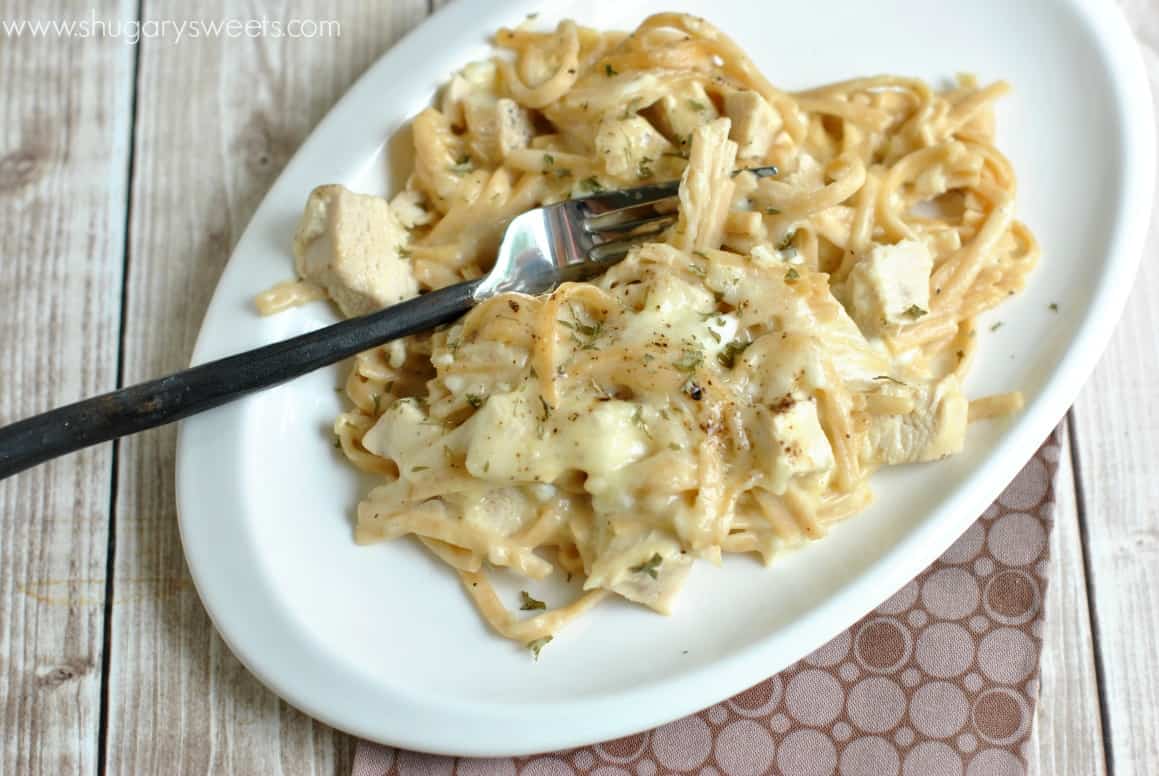 Please trust me that this is one of the best tetrazzinis you will ever eat, even though the picture is a little yellow. As you can tell I don't put mushrooms in mine, as my husband would probably cry, or throw a tantrum. However, the white wine adds a rich flavor to the creamy sauce, you won't miss the mushrooms (too much).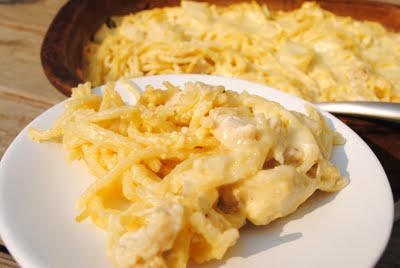 My mother in law first introduced me to this delish dish! It's now my go-to recipe to bring to other families, for instance when a baby is born. Kids love it too, but call it white spaghetti, cause tetrazzini sounds a little too scary!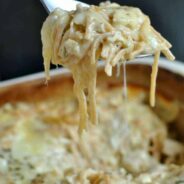 Chicken Tetrazinni
Yield: serves 8-10
Prep Time: 15 minutes
Cook Time: 60 minutes
Ingredients:
16 oz thin spaghetti, cooked (or any of your favorite noodles)
½ cup butter (plus more for buttering pan)
4 chicken breasts, cooked, diced
2 cans cream of chicken soup
2 cup sour cream
½ cup dry white wine (I use Beringer, but you can also use cooking wine)
1 tsp kosher salt
1/2 tsp ground black pepper
2 Tbsp parmesan cheese
2 cup shredded mozzarella cheese
Directions:
Combine 1/2 cup butter, cooked chicken, soup, sour cream, salt, pepper and white wine. Add cooked noodles. Pour into a buttered 13x9. Sprinkle both cheeses on top. Bake in a 300 degree oven for 45 minutes, covered with foil. Remove foil and bake for another 15 minutes. May be made in advance and refrigerated (before cooking). However, add time if that is the case to heat thoroughly! Enjoy!
MAKING THIS RECIPE? Share it with me on Instagram using the hashtag #ShugarySweets so I can see what you're cooking up in the kitchen!