Looking for the perfect Thanksgiving dessert recipe? We've got over 35 desserts that range from pumpkin to pecan, to chocolate pies! You're bound to find something new to bake this year!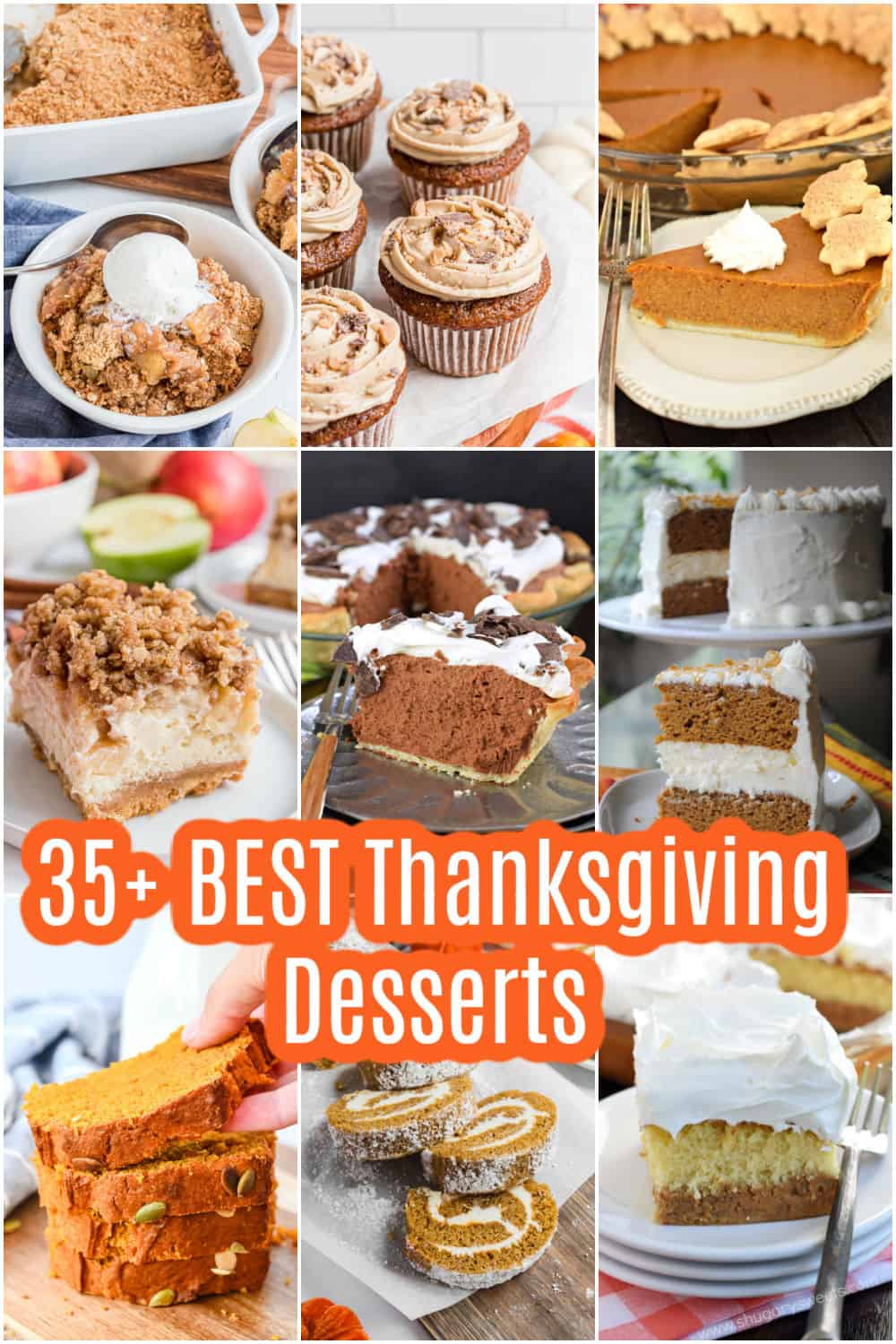 When planning the perfect Thanksgiving menu, so much time is put into the turkey and Thanksgiving sides.
But we all know that dessert is important too.
Whether you're a traditional pumpkin pie eater, or just love something sweet, we've rounded up some of our favorite holiday treats.
So why not try something new this year (yes, you can still have your pecan pie…with a side of apple crumble)!
35+ Thanksgiving Dessert Recipes
Whether you're hosting Thanksgiving, heading to a "Friendsgiving", or just need a good dessert for a Thanksgiving themed potluck, I've got a dessert perfect for you!